Events & Activities
LATEST UPDATES

"Und bin ich in den Sinneshöhen...." Die Zwölfheit der Sinne in der heutigen Zeit
Saturday, 26.06.2021 at 19:00,
More

Safe the Date! A Climate for the Future
Change in Camphill and in Human Consciousness
More

The Twelve Senses: Sensing justice in the encounter
Online Conference. Start: August 11 - End August 15
More
Stay in touch
NEWSLETTER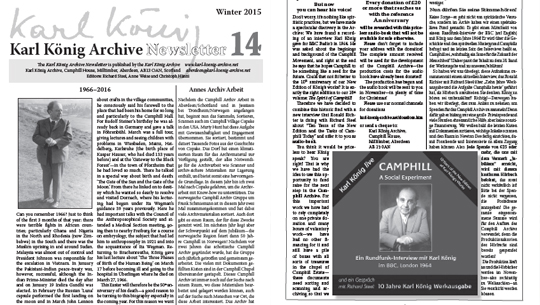 Stay abreast with what's happening
Official Karl König Institute Newsletter
We regularly publish information on events here to keep our network and friends updated on all the various research, actions and initiatives happening around the world.
We also publish a biannual Newsletter, now running for over 10 years. The newsletter presents interesting articles, news, events and activities, both relating directly to the Institute, as well as contributions from our various collaborations.