The Archives
KARL KÖNIG ARCHIVE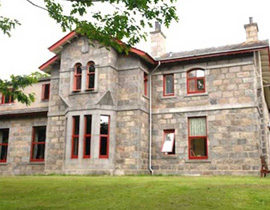 Managing the legacy and work of Karl König with the Archive initiative.
The Literary Estate of Karl König – including his writings, notebooks, diaries, transcripts of lectures, art-work and many photographs – are housed in the original rooms where Karl König lived and worked, in Camphill House, Aberdeen.
As part of the institute's primary responsibility, Karl König's biography, work and the original documents are not only made available for research and study, but also to present his many essential and varied impulses and encourage discourse. Indeed, his work are just as relevant today as they were then.
Karl König showed directions and ways towards the renewal of medicine, educational theory, curative education, psychology, inspired from anthroposophical life and research. This applies as well for many areas of practical life such as agriculture, food and crafts for:
the individual's path of development and for social life based on moral individualism
a new understanding of the human being, the history of mankind and of religious life
an in-depth experience of music, literature, painting, architecture and eurythmy, and
a practical and contemporary understanding of Rudolf Steiner's anthroposophy.
To this purpose we intend to bring the fruits of Karl König's work and striving newly into the public eye. The work he began needs to be made more available for practical fields of life. As such, we also regularly organise and support exhibitions, publications, talks, and seminars. Access to the archives is essential.
In Camphill Village Newton Dee, Aberdeen, a room has been allocated to house the Camphill Archive. See also our information updates in the Newsletter), Click here
CAMPHILL ARCHIVE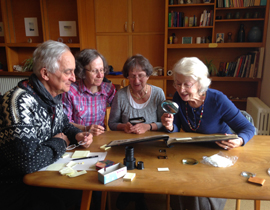 The Camphill Archive
The Camphill Archive has been created to collect, process and make available material pertaining to the history and development of the Camphill Movement – particularly since the death of its founder, Karl König. This includes the literary estates, documents and artistic work of other founders and pioneers of Camphill.
Apart from the main workplace and office in Scotland (thanks to the Camphill Village Community Newton Dee) regional groups are also being formed, which work in collaboration with the Karl König Institute to collate and assess material locally and to form a contact group within each of the Camphill Regions. At present, such groups are working locally in the Northern European Region (in Norway), in Central Europe (in Switzerland) and for the North American Region (in Copake, New York and Beaver Run, Pennsylvania).