Research, Publications and Collaborations
The Biography of Karl König
It is one of the important tasks of the institute to explore the biography of Karl Koenig as a basis for the understanding of his life's work.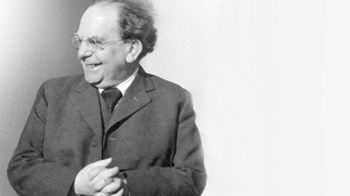 Overview
A knowledge of and an understanding for the biography of Karl König is of course all-important for the process of editing his works, but also for studying any of the subject areas of his work. The Karl König Archive houses a large amount of material related to his biography – including autobiographic notes and essays, and many accounts written by his coworkers and other contemporaries. Indeed, the home of the Archive is itself biographically relevant, as it uses the rooms in Camphill House in Aberdeen which served Karl König for many years as apartment and study. His desk, his furniture, but above all, his library can be visited there. Furhermore, it is also an important task of the Karl König Institute to continue research into the biography, also the historic background of König and his family, studying the biographic connotations of his ideals, his work and interactions with other personalities. Particularly the plentitude of diaries, notebooks and letters are a special source for this work, complemented by a large collection of photographs and by diaries and notes of his coworkers as well as of his mother.
And of course the volume about the history and ideals of Camphill is strongly biographic:
The volumes of the New Edition are prepared particularly to demonstrate the work-immanent and biographic aspects. For this reason many documents, original notes in facsimile, handwriting and other biographic elements are included with each subject. Our continued research into Karl König's biography and its historic background is documented regularly as an important part of our Newsletter which is published twice a year. These contributions can be easily accessed through a table of contents. Resulting from this biographic research, we are working on related publications. The first volume in English will be about König's special childhood friend, Alfred Bergel, which will include extensive new material about König's own youth years.
The Biography of Karl König
Publications, Partners and Collaborations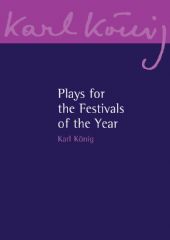 Plays for the Festivals of the Year
Karl Königs Spiele und Stücke zu Jahresfesten gehören zum Originellsten seines Schaffens: Es sind tiefgehende szenische Bilder, die für Gemeinschaften geschrieben sind und ein vertieftes Verständnis der Jahresfeste sowie eine soziale Wirkung des Christlich-Religiösen suchen.
---
Kaspar Hauser and Karl König
Karl König's significant work "The story of Kaspar Hauser", in which he illustrates his deep connection to Kaspar Hauser, who's appearance in Nürnberg is full of riddles, is supplemented by a basic introduction by Peter Selg in König's meditative text Requiem.
---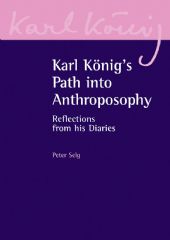 Karl König's Path into Anthroposophy
Reflections from his Diaries
This book follows Karl König's spiritual journey from his early years to the end of his life. Through the words of his diaries, in which his battles with health and his impatient temperament are recorded with merciless honesty, we can follow his inner path that led to profound insights into the nature of children with special needs.
---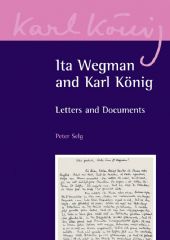 Ita Wegman and Karl König
Includes the complete correspondence between Wegman and König.
---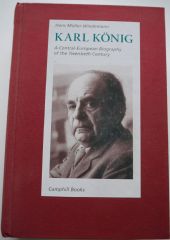 Karl König. A Central European Biography
Editor: Friedwart Bock, Author: Hans Muller-Wiedemann, Translator: Simon Blaxland-de Lange
---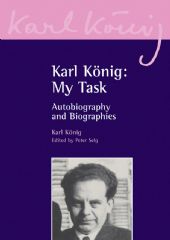 Karl König: My Task
My Task is an inspiring introduction to König's remarkable life and work.