Research, Publications and Collaborations
Art and Literature
Karl König began something like a social 'Gesamtkunstwerk', the art of living together.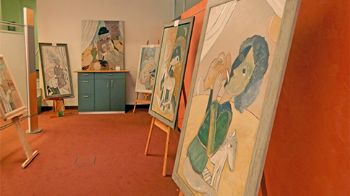 Overview
By creating the community in Camphill Karl Koenig not only inaugurated a path of practise in social art but also began something like a social "Gesamtkunstwerk". All arts were to be included into everyday life in the community. Their various therapeutic possibilities were also to be included. Life was meant to penetrated in all details in an artistic way.
Art and Literature
Publications, Partners and Collaborations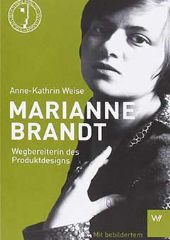 Marianne Brandt: pioneer of product design (Only in German)
Author: Anne-Kathrin Weise
As one of the most important designers of her time, Marianne Brandt significantly influenced the development of design in the 20th century. The utility device designed by Marianne Brandt embodies the program of the Bauhaus under Gropius: functionally designed, economically well thought-out and often also realized objects planned for series production.
---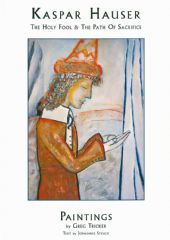 Kaspar Hauser: The Holy Fool & The Path of Sacrifice
This inspired collection of over forty original paintings by Greg Tricker portrays the extraordinary life of Kaspar Hauser.
---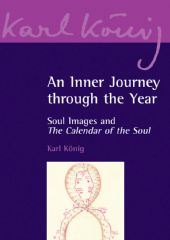 An Inner Journey Through the Year
An Inner Journey Through the Year – Imagiative Drawings for the Soul Calendar
Karl König meditated intensely on the 52 weekly verses of Rudolf Steiner's Calendar of the Soul. During his time in internment on the Isle of Man, he made these 52 naïve, artistic sketches to accompany each verse. This is a wonderful way to experience an important spiritual tool.
---
Plays for the Festivals
Brings together fourteen of König's plays for the first time
Written for communities to perform together
A definitive reference work including commentary and photographs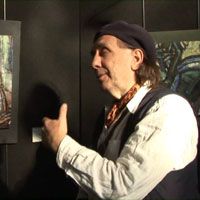 Cooperation with the Artist Greg Tricker
Greg Tricker is an exceptional contemporary artist who uses many different techniques, apart from his paintings and prints, also doing sculpture and glass-work. He has worked on a number of themes over time, one of these being "Kaspar Hauser" . This caused us to make contact and prepare a publication about his biograpy and work. For this Brigitta Waldow-Schily, a board member of the Karl König Institute and art historian, accompanied him at work for some time and interviewed the artist. The book about his artistic path to Kaspar Hauser is only in German as yet but there is a beautuful art book with the Kaspar Hauser paintings and some background text in English:
Greg Tricker: Kaspar Hauser - The Holy Fool and the Path of Sacrifice. Available from the Karl König Institute: £25 + postage

Greg has given the complete Kaspar Hauser series of 37 pictures and 3 sculptures as a permanent loan to the Karl König Institute. Since Kaspar hauser's 200th birthday in 2012 we have organised 27 exhibitions, often including talks and guided tours but also embedded in conferences to the theme. We still offer to exhibit until around early Spring of 2021 when the Kaspar Hauser Center in Ansbach will be ready to open. The pictures will be included there as permanent exhibition. Please see our Newsletter about this project in Ansbach (Newsletter 20).
Associated Documents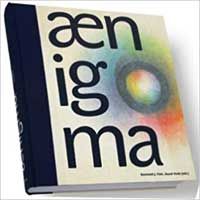 Art project "AENIGMA"
The project Aenigma - Hundred Years of Anthroposophical Art, led to a very successful exhibition in 2004/2005, which was shown in the Museum of Modern Art, Olomouc and the Kunstmuseum Moritzburg, Halle, and a beautiful and important publication.

Since then, research has continued and will change in 2020 especially focus on women in anthroposophical art. A very contemporary topic! (see attached PDF)
Good and Evil Powers in Art and Culture
(Jó és gonosz hatalmak a művészetben és a kultúrában)

Lecture in German/Hungarian by Prof. Dr. phil. Reinhold J. Fäth, University of the Arts in the social field in Otterberg, Germany
Saturday, January 25, 2020
10.00 hours
Venue:
Budapest
II. Riadó u. 2 / b.
Associated Documents