Research, Publications and Collaborations
The Camphill Movement
Karl König was the initiator and co-founder of the Camphill Movement, now a worldwide co-operation of more than 100 communities,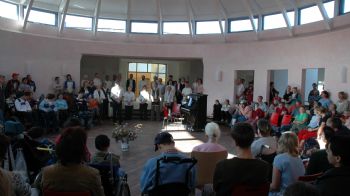 Overview
Karl König was the initiator and co-founder of the Camphill Movement, now a worldwide co-operation of more than 100 communities, that are concerned with curative education, inclusive village settlements and social work inspired by anthroposophy. This could be considered the main-work of Karl König. Because the Movement can be seen as an impulse of holistic therapeutic community-building this faculty also includes aspects of many other fields: from medicine and education to art, agriculture and religious life. The volumes of the New Edition listed here are more specific to the Movement itself including its spiritual background.
The Camphill Movement
Publications, Partners and Collaborations
Camphill and the Future
Spirituality and Disability in an Evolving Communal Movement
DAN MCKANAN
The Camphill Movement, one of the world's largest and most enduring networks of"intentional communities," deserves greater recognition and study.
Dan McKanan is the Emerson Senior Lecturer at Harvard Divinity School, where he has taught since 2008.
A free open access ebook is available upon publication on 13. October 2020. Learn more at www.luminosoa.org.
Luminos is University of California Press's Open Accesspublishing program for monographs
Download
---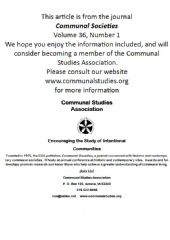 Camphill at Seventy-Five
Communal Studies Association
Encouraging the Study of Intentional Communities
Article is from the journal Communal Societies - Volume 36, Number 1
Download
---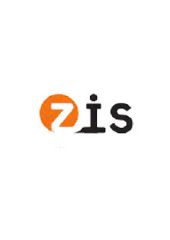 We're only humans (only in German)
The emergence and evolution of the Camphill Movement and its importance to our society, given the idea of social inclusion.
ZIS study trip to Camphill Communities in Scotland in autumn 2013 by Kathrin Schneider, made possible by ZIS, a German foundation Foundation for study trips

Download
---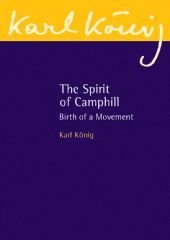 The Spirit of Camphill
How did the impulse of Dr. Karl König and his young friends as exiles from Nazi Europe grow to become a world-wide movement?What was the inner momentum they saw unfolding in practical life?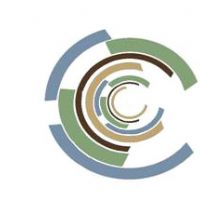 INTERNATIONAL COLLABORATIONS WITH CAMPHILL
The conference of the International Communal Studies Association (ICSA) took place this year in all 4 Camphill Communities in New York! That in itself was special and gave opportunities for many encounters and created many new contacts accross the world. Thank you, Camphill in Columbia County for mastering this, and thanks especially to Dan McKanan for the organization and "mercurial" presence!
______________________________________________________________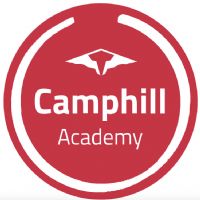 Camphill Academy
The Camphill Academy is the higher education community of Camphill in North America. It offers its programs in partnership with other participating Camphill communities and affiliated organizations.

The Camphill Movement
The Camphill Movement has no centralized legal organization but actively strives for close cooperation and exchange. Currently, it consists of varying autonomous initiatives and communities in seven geographic regions.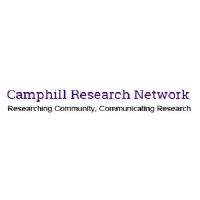 Camphill Research Network
The Camphill Research Network is an informal network for anyone interested in research related to Camphill communities and the wider intentional community movement.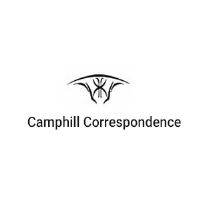 Camphill Correspondence
The US editorial team is working closely with the UK editorial team for a smooth transition of the Correspondence to its US operations.The Camphill Correspondence will publish both print and online editions.
INSIDERS / OUTSIDERS
Refugees from Nazi Europe and their Contribution to British Culture

Insiders/Outsiders is a nationwide arts festival taking place in Britain from March 2019 to March 2020 to celebrate refugees from Nazi Europe and their contribution to British culture. The Karl König Institute is collaborating with the festival preparers, The Mount Camphill Community and The Daniel Dunlop Legacy (represented by Sarri Tapales) to create an event within the Festival on March 15 in Rudolf Steiner Haus, London. At this event we will present about Karl König and the founding of the Camphill Movement.

In connection with this we are also inviting all to join us in The Mount on May 17 when the Mount celebrates 50 years since their own founding. At this event there will be exhibitions and talks but also within the frame of an open day a chance to get to know a Camphill community. There will also be a performance of Karl König's play for Good Friday which has very strong connections to the theme of oppression and refugees.
___________________________________________________________________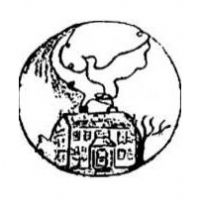 The House of Peace, Ipswich, Massachusetts, USA
The mission of the House of Peace is to provide physical and spiritual shelter to victims of war in a small healing community in companionship with adults with special needs, and to provide education for peace and moral awakening.
___________________________________________________________________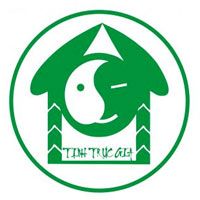 Eurasia Foundation - TINH TRUC GIA - Peaceful Bamboo Family, Vietnam
In 2009, Eurasia Foundation created the Peaceful Bamboo Family (Tinh Truc Gia), in Hue, Vietnam, a vocational training centre and living community for young adults living with disabilities.
TTG provides a rich social and cultural life, and welcomes more and more visitors and volunteers each year. In 2012 Tinh Truc Gia joined the international Camphill network.
___________________________________________________________________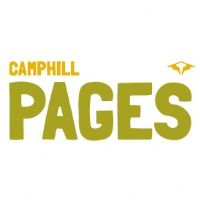 Camphill Pages
We are partners to the magazine of the Camphill Movement: "Camphill Correspondence" - since 1976 the journal has gone through various stages of development and is published at present every second month. In GB there is also a regular brochure "Camphill Pages" which gives news of the Camphill Movement in Britain and Ireland.
___________________________________________________________________
Associated Documents