Research, Publications and Collaborations
Curative Education and Social Therapy
The impact of Karl Koenig's curative education and its importance for today's call for social inclusion.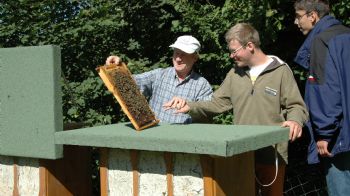 Overview
Karl König's basic work on curative education and social therapy has already been published in the Werkausgabe. Volumes on specific issues of diagnostics are in preparation. Since the Camphill movement has a special position in King's life's work, there is a separate section "Camphill movement", in which also related topics appear.
Other aspects, which have their focus in a different area, but are still important for work in special education and social therapy, are in Medzin and medical anthropology (therapeutic work, development of language and movement); in general anthroposophy (sense development) and in pedagogy and psychology (about the child development and the psychic life).
Curative Education and Social Therapy
Publications, Partners and Collaborations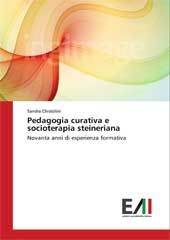 Prof. Sandra Chistolini: Pedagogia curativa e socioterapia steineriana (Onlyi Italian)
Pedagogia curativa e socioterapia steineriana (only in Italian)
Il volume raccoglie gli interventi presentati l'11 aprile 2014 al Convegno Internazionale intitolato "Pedagogia curativa e socioterapia steineriana. Novanta anni di esperienza formativa". Per la seconda volta, l'Università
degli Studi Roma Tre ospita il movimento mondiale impegnato da decenni, in una pluralità di articolazioni, nella cura e nell'accompagnamento di bambini, adolescenti ed adulti con bisogni speciali.
Sandra Chistolini insegna come professore ordinario di Pedagogia generale e sociale nell'Università degli Studi Roma Tre.

(Sandra Chistolini teaches as a full professor of general and social pedagogy at the niversity of Rome III)
Download
---
Seeds for Social Renewal -The Camphill Village Conferences
These lectures arose from Karl König's experiences in building up Camphill Communities with extraordinary people with special needs. They are important both for the work in Camphill, as well as more broadly in the field of social therapy and beyond.
---
The Child with Special Needs
A collection of Karl König's letters and essays in which he considers and discusses the fundamentals of special needs education.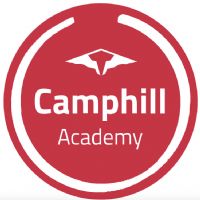 Camphill Academy
The Camphill Academy is the higher education community of Camphill in North America. It offers its programs in partnership with other participating Camphill communities and affiliated organizations.

Anthroposophic Council for Inclusive Social Development
The worldwide movement of anthroposophic initiatives is working in the field of disabilities, education, social pedagogy and social work. Member organizations from more than 50 countries are working together under the umbrella of the Council.
UBUMWE COMMUNITY CENTER RWANDA
A very special project for people with special needs in Rwanda is looking for assistance and partnerships to work more out of Anthroposophic ideas and to connect with the Camphill Movement. They have taken up contact with their closest Camphill neighbour, which is Motse, Botswana - almost 4.000 km away to the South and have had the opportunity to exchange ideas with Camphill initiatives and other intentional communities around the globe as part of the ICSA-conference in July 2019. A process, which started and is under way!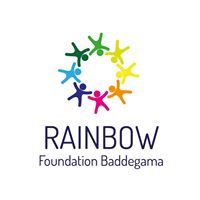 Rainbow Foundation in Baddegama, Sri Lanka
The Rainbow Foundation in Baddegama / Sri Lanka was founded in 2016 as a Rainbow Project to help needy children and people in Sri Lanka in the areas of education, rehabilitation, medical care, integration and international understanding. Since 2017, the project has been registered and recognized under the name Rainbow Foundation Baddegama as a non-governmental organization NGO in Sri Lanka.
Associated Documents