News and Announcements
An Inner Journey through the Year
01 January 2022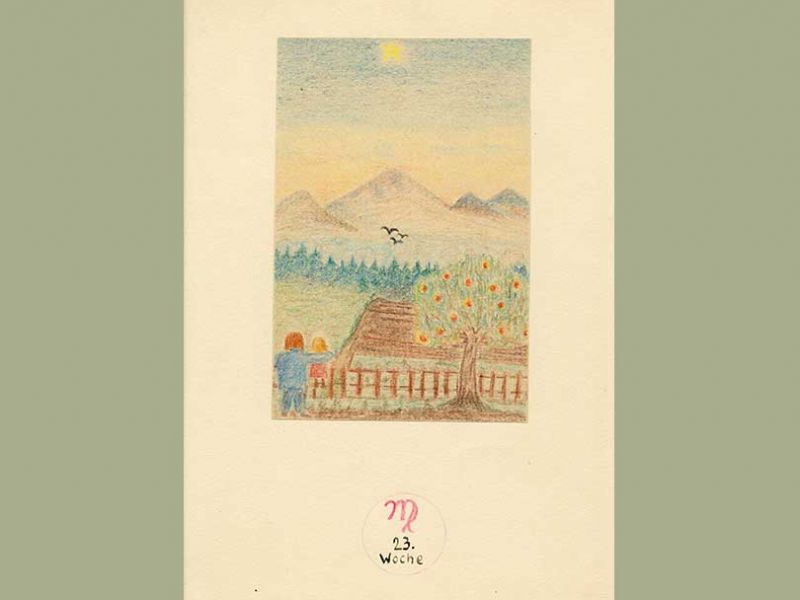 Richard Steel's Calendar of the Soul talk series with two introductory lectures and 52 short weekly talks is now available for viewing online!
To register for the entire series, the following fees apply:
PAYMENT: US/CA:
Fees: $50 ($40 students).
Designate Karl König Institute, Note TALKS in Comments
PAYMENT: Great Britain and Europe:
45€ (35€ students)
www.karlkoeniginstitute.org/en/donations.asp (PayPal and Credit Card)
After Payment, PLEASE EMAIL OUR OFFICE TO RECEIVE YOUR LINK:
office@karlkoeniginstitute.org
Talk series will remain available to registered participants.
*****
I want to briefly share two excerpts from Richard's first introductory talk, some feedback from a participant and brief closing thoughts.
From Richard's talk:
Rudolf Steiner wrote something in his introduction to the Calendar of the Soul that could be like an encouragement for us if we are having difficulty thinking through what may at first feel like strange words and strange connections. He says, "The Calendar of the Soul verses are a path of knowledge through feeling."  
[...]
Two months before his death, Karl König wrote in his diary, "Yet again, I stand in awe before the architecture of these verses, whose every fiber is imbued with what Rudolf Steiner intended. It is as though the Cosmic Word itself comes to expression in them."
A reflection from a participant:"Richard, your presentation is a piece of art, in how you guide us through all the invisibles of what the Calendar of the Soul entails. You made visible the invisible. From its gestation in 'The Background of the Gospel of St. Mark', with the laws of rhythm in the domain of the soul and spirit, to developing an inner calendar.
A journey of search, an expedition to the cosmos.
A community is being created:
A community is being created through our common work with the Calendar of the Soul, with well over a hundred people taking this journey throughout the Americas, the United Kingdom, Europe and Scandinavia. A group of elders in Camphill Ghent meets weekly to watch the talks and do eurythmy to the verses, a group of friends in Peru comes together to listen and converse.
Richard describes how healing can happen through our working with the Calendar of the Soul as we are drawn artistically and meditatively into a process of light-breathing, of transforming our thinking through our hearts, of creating a healing essence in ourselves and for one another - and for the endangered Being of the Earth.
May this community journeying together around the Calendar of the Soul contribute to healing in the ways Rudolf Steiner intended!
Deborah Grace
North American Administrator
Karl König Institute