North American Office
PENNSYLVANIA, USA
Karl König Institute North America
Our Tasks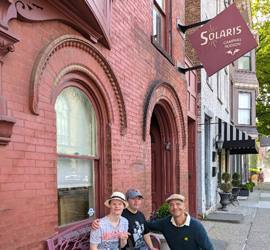 The North American Office of the Karl König Institute for Art Science and Social Life is part of the Camphill Community Soltane in Pennsylvania, USA.
The opening date for the work in our North American Office is Michaelmas 2021. Visit our NEWS and EVENTS to see the exciting projects we are developing here in North America. We hope you will join us soon!
Read about our tasks in the North American Region
Cooperation with Camphill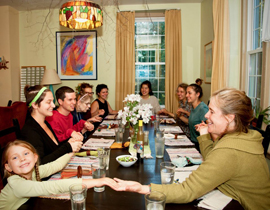 Our North American Office cooperates with the Camphill Region of North America (USA and Canada), particularly through:
Book Partners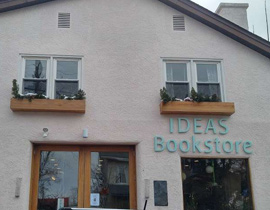 Our Tasks

Cooperation with Camphill

Book Partners
What's happening around the network
NEWS AND EVENTS
North American Office
ADMINISTRATOR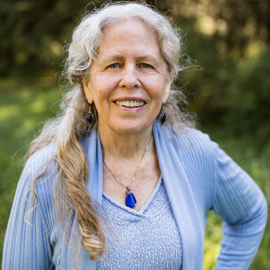 Deborah Grace
Deborah's childhood was guided by her father's devotion to Albert Schweitzer's ethic of "Reverence for Life". Her first experience of community came during young childhood years growing up on the Navajo reservation. After high school she spent a year at the Albert Schweitzer Hospital in Lambaréné, where subsequent to Schweitzer's passing the community life was still strong. She then lived and volunteered in Hartley House, a Hell's Kitchen settlement house community in NYC, while attending Barnard College. A seeker out of the 60's, Deborah next joined the Penland School of Crafts community, training in ceramics and making a close connection to MC Richards, who pointed her to Camphill Copake.
The community at Copake became Deborah's home for 25 years as well as her school of life, guided by Carlo Pietzner and also Renate Sachs. Deborah raised four (wonderful) children and fulfilled many roles, from householder to administration and fundraising. During those Camphill decades she became closely connected to Karl Koenig and anthroposophy. She then spent 15 years in the Pacific Northwest, training and working in life/executive coaching and facilitation/mediation, before moving back East to become director at Camphill Ghent for 5 years. Deborah worked closely on Ghent's leadership with Richard Steel, who was part of its visioning and was living with Christiane for a year in the community. Being part of the Karl Koenig Institute and community and taking up its work in a new way in North America is a step Deborah meets with great enthusiasm.
Contact Detail
Karl König Institute, North American Office
Camphill Community Soltane
224 Nantmeal Road
Glenmoore
PA 19343, USA