News and Announcements
Hope, Card designed by Michael Reinardy
03 November 2023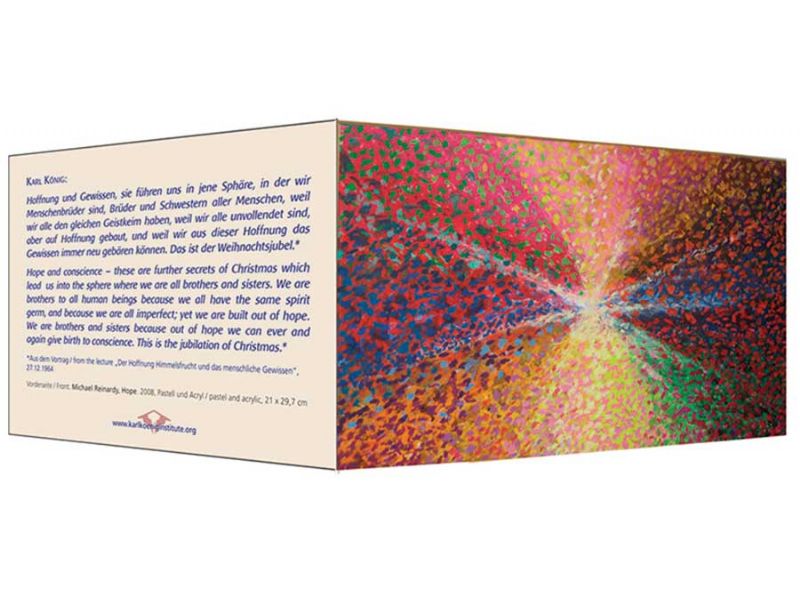 Hope, Christmas Card by Michael Reinardy, with Text from a lecture by Karl König
This year's Christmas card takes up the motif of hope by artist Michael Reinardy.
Michael has spent over 50 years in Camphill communities in Scotland and Northern Ireland and has just celebrated his 80th birthday. He has made some of his paintings available to the Karl König Institute. We would like to organize both an online exhibition and a "conventional" exhibition in the coming year.
The proceeds from the sale or possibly an auction of the pictures will benefit the work of the Karl König Institute.
Price: 2 € per card | 16 € for 10 cards
Publications / Additional Material