News and Announcements
Kaspar Hauser Festspiele in Ansbach 2020
26 July 2020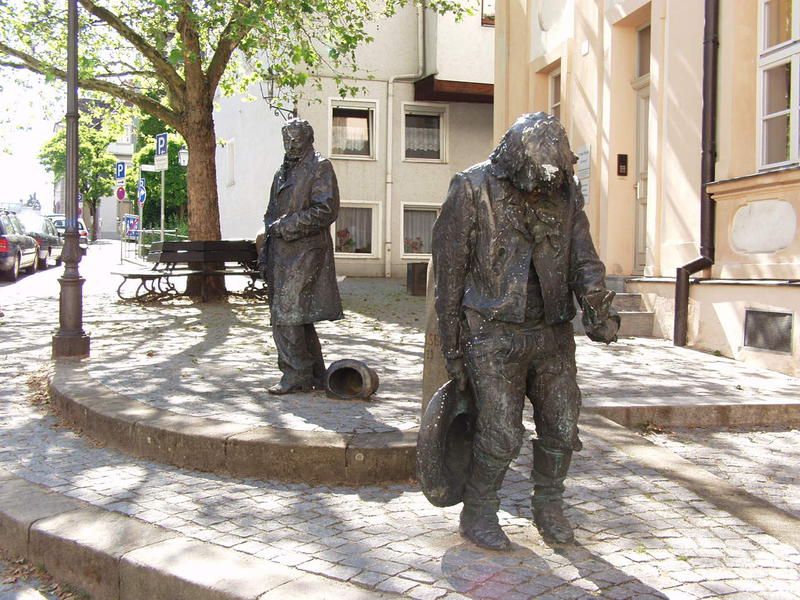 The Kaspar Hauser Festival 2020 takes place from July 26 - August 02, 2020!
Dear friends and sponsors of the Kaspar Hauser Research Circle!

We are pleased to be able to definitely inform you that the Festival take place!
Some people thought they were never as important as they are right now.We even assume that the necessary reflection on "the child of Europe" will continue to increase in the coming times,
Kaspar Hauser stands for the question of the actual identity of the human being like no other historically guaranteed being!
Most events can take place, of course under the current conditions.
We still hope that it will be a good and substantial one to create atmosphere.
The symphonic poem of August 1st is postponed to the coming one
Year. The SONAT VOX choir concert on July 26th will be heard again this evening.The presentation of the large project of the "Kaspar Hauser Center" as well as the tours through the "Kaspar Hauser House" will also be postponed. We hope that we can host the event next year, when the city of Ansbach will celebrate its 800th anniversary!On July 31st at 8:30 p.m. there will be another lecture by Eckart Böhmer instead:
"Kaspar Hauser, a key for the coming time".

Whether the films can take place is not yet complete
clarified.
In addition to the many lectures and readings, the research group will also offer an extensive book table for the days.

In 1829, Kaspar Hauser wrote:

Work, love and refinement
given life to us, they lack
what does man have in life? Does he have her
What was he missing? What is he going to complain about?
Looking forward to our possible encounters!
CordiallyThe research group
Details on the Kaspar Hauser Research Circle's Website
Publications / Additional Material
E-Kaspar-Hauser-Festspiele-Programm2020-1.pdf
Programmaenderungen Kaspar Hauser Festspiele 2020.pdf